What's new in Helperbird 25.1.0
See whats new in Helperbird 25.1.0
We added shortcuts!
Check them out, enable Reader Mode, text to speech, Immersive reader, ORC all in a click.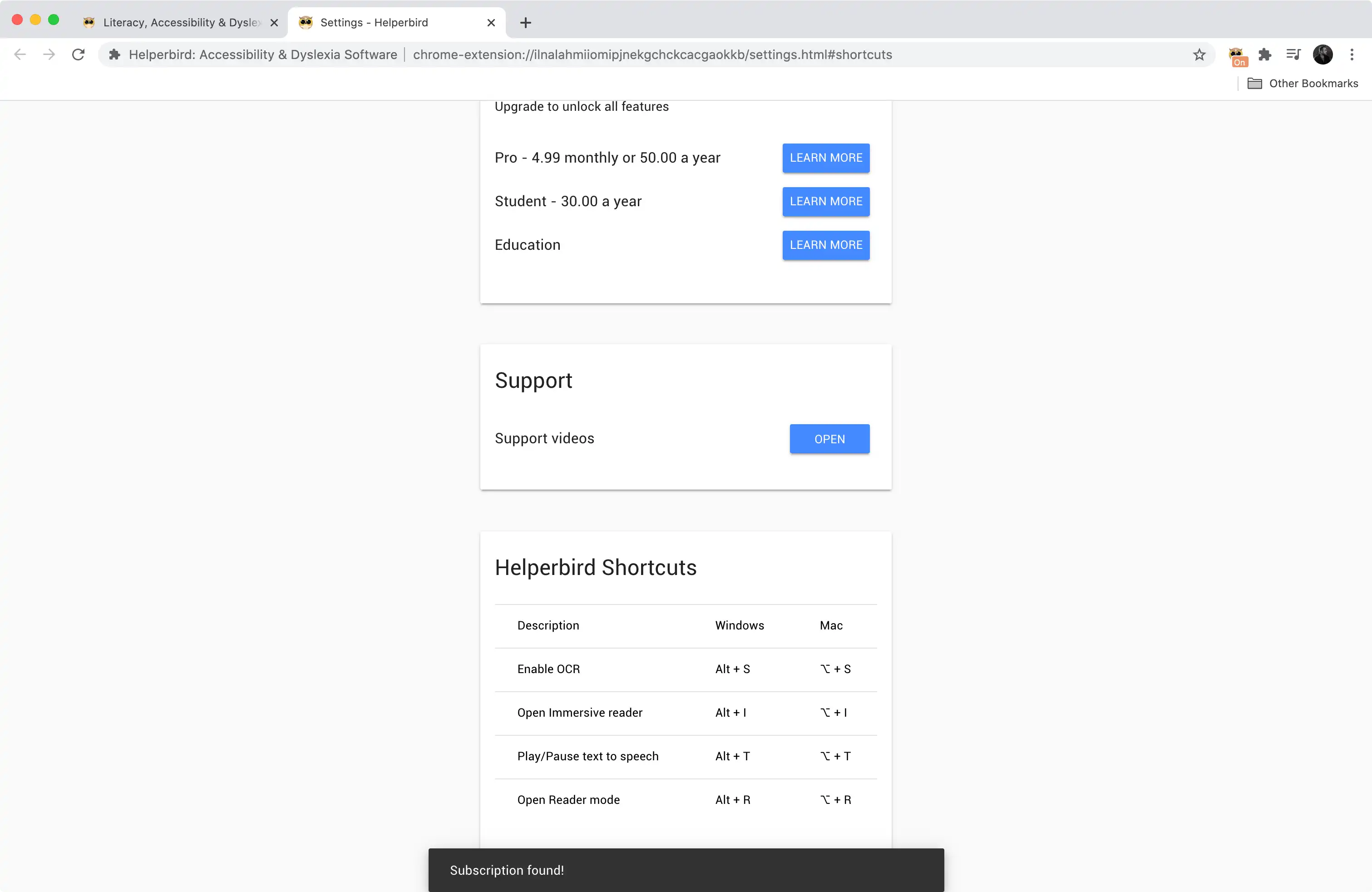 Improved Dyslexia ruler
We added a follow feature, meaning the dyslexia ruler can now follow your cursor as you read.
Added improments to the Lexend fonts
All styles of lexend fonts are now fully supported and working across all sites.
Added how to buttons!
Added learn more buttons across all features. So you can see how it works, see it in action and discover tips.
Word spacing is now Free!
We listend, word spacing is now free to everyone. Hope you enjoy.
The app is now 45% smaller and faster
Better, faster and quicker helperbird.