Updates: All new ways to learn
Turn on and off a Google Docs toolbar
You now have access to our beatiful Toolbar across Google docs, access all our features. Turn it off when you want.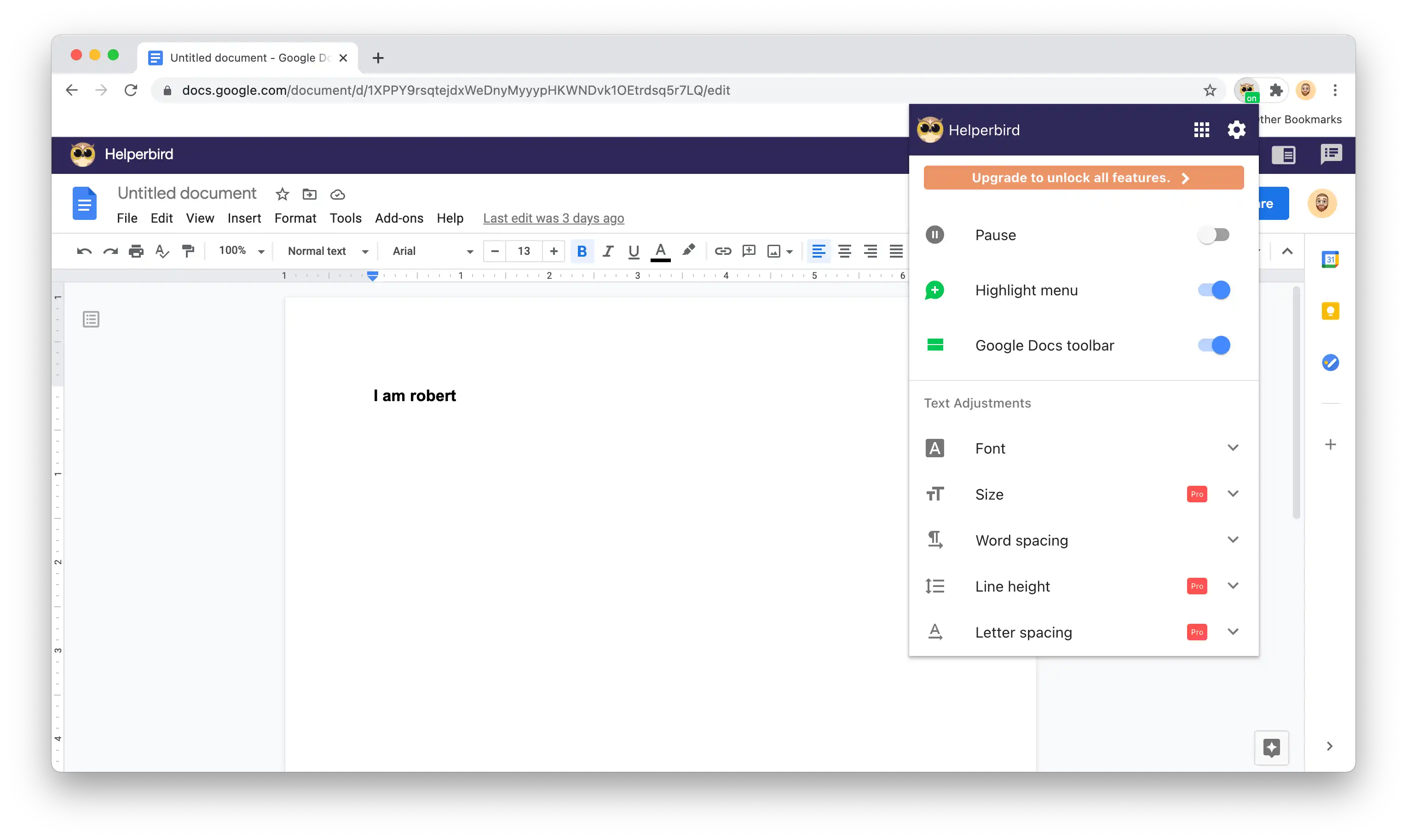 Highlight menu
Highlight any word or sentence and get our amazing highlight menu. Giving you access to all our common features evern quicker.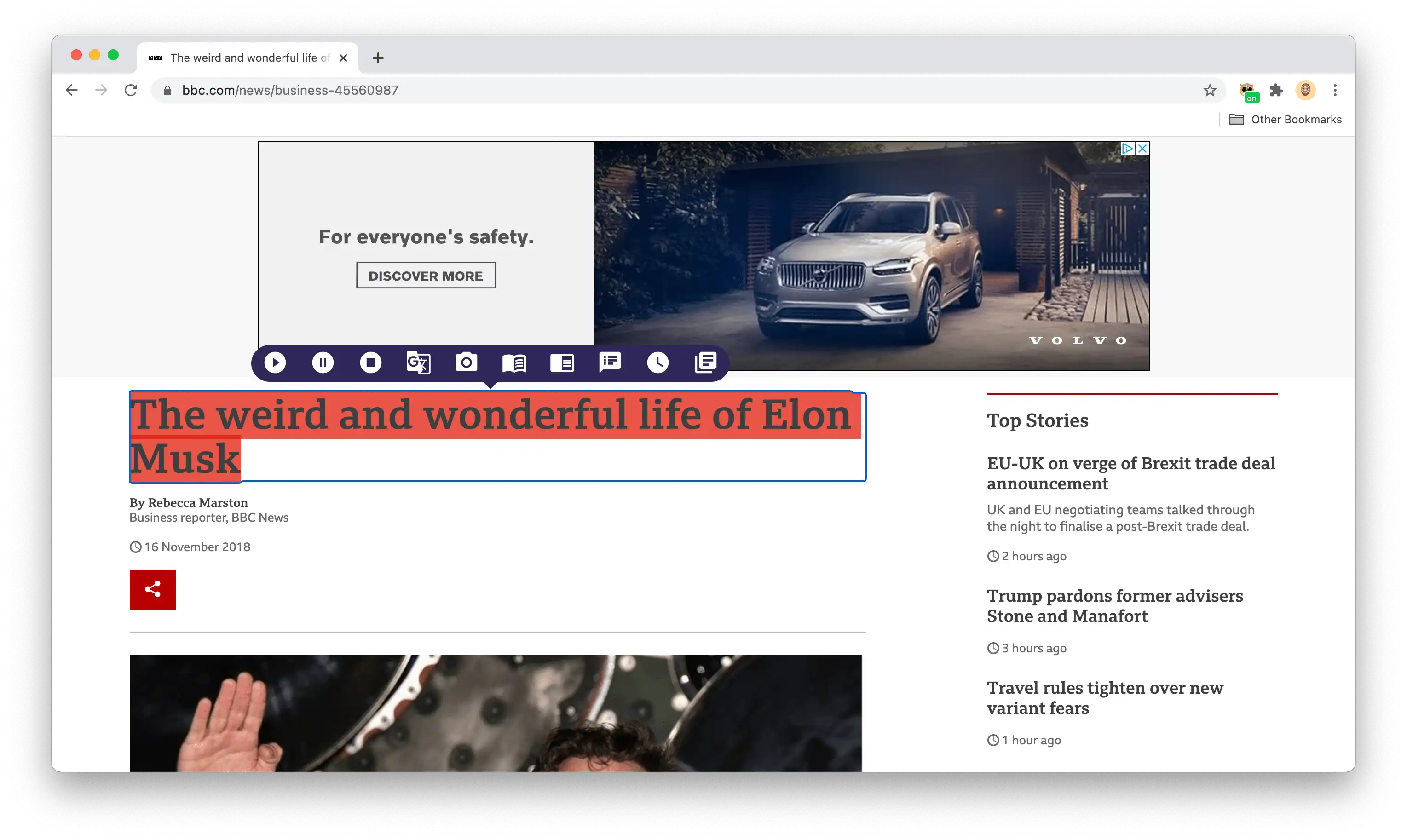 Improved UI and design.
Thank you to everyone for the feedback this year. We have improve and tweaked our designs to be better than ever.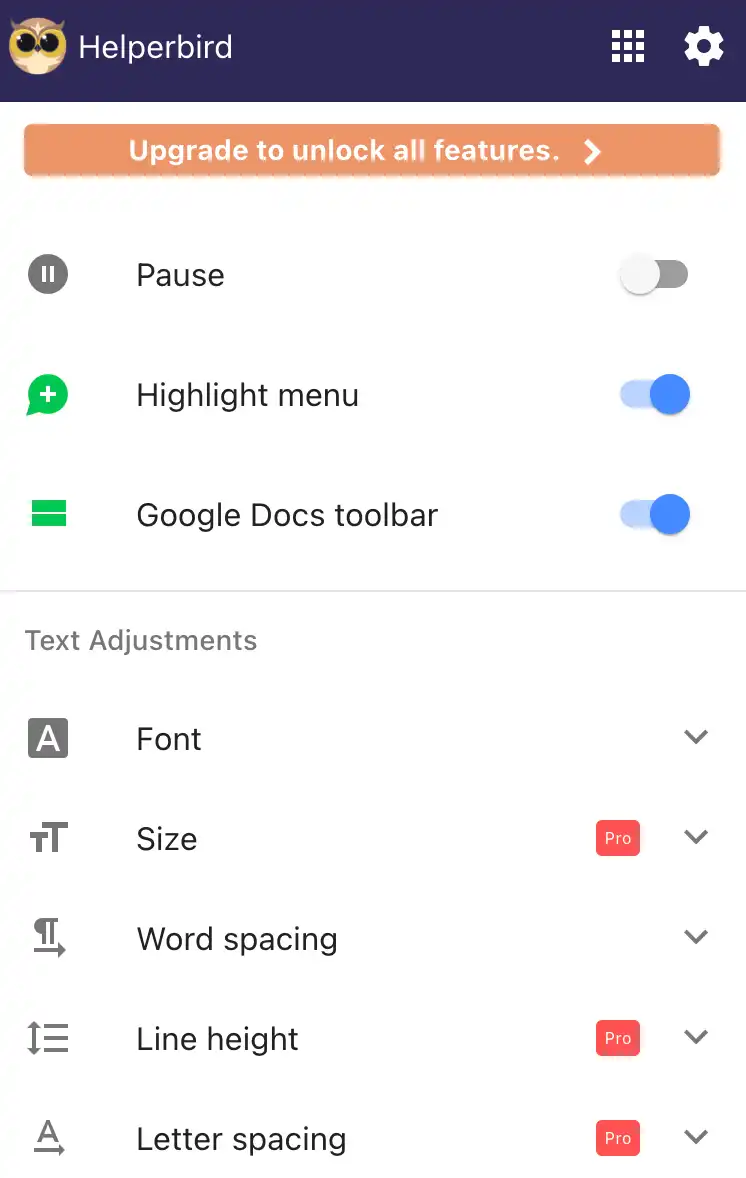 Helperbird Pro
Get access to all our Pro features for only 40 USD a year.