Welcome to the new Helperbird
Message from our Robert James.
When I created the first version of Helperbird in 2015, I would never have thought how much it would help many people. I'm delighted to finally show off the newest and fastest version of Helperbird yet. Everything was built from the ground up.
There is a new design that makes the extension useable with keyboard (Tab key etc) and screen readers.
This new design also brings with it quicker access to to features, no more hidden options.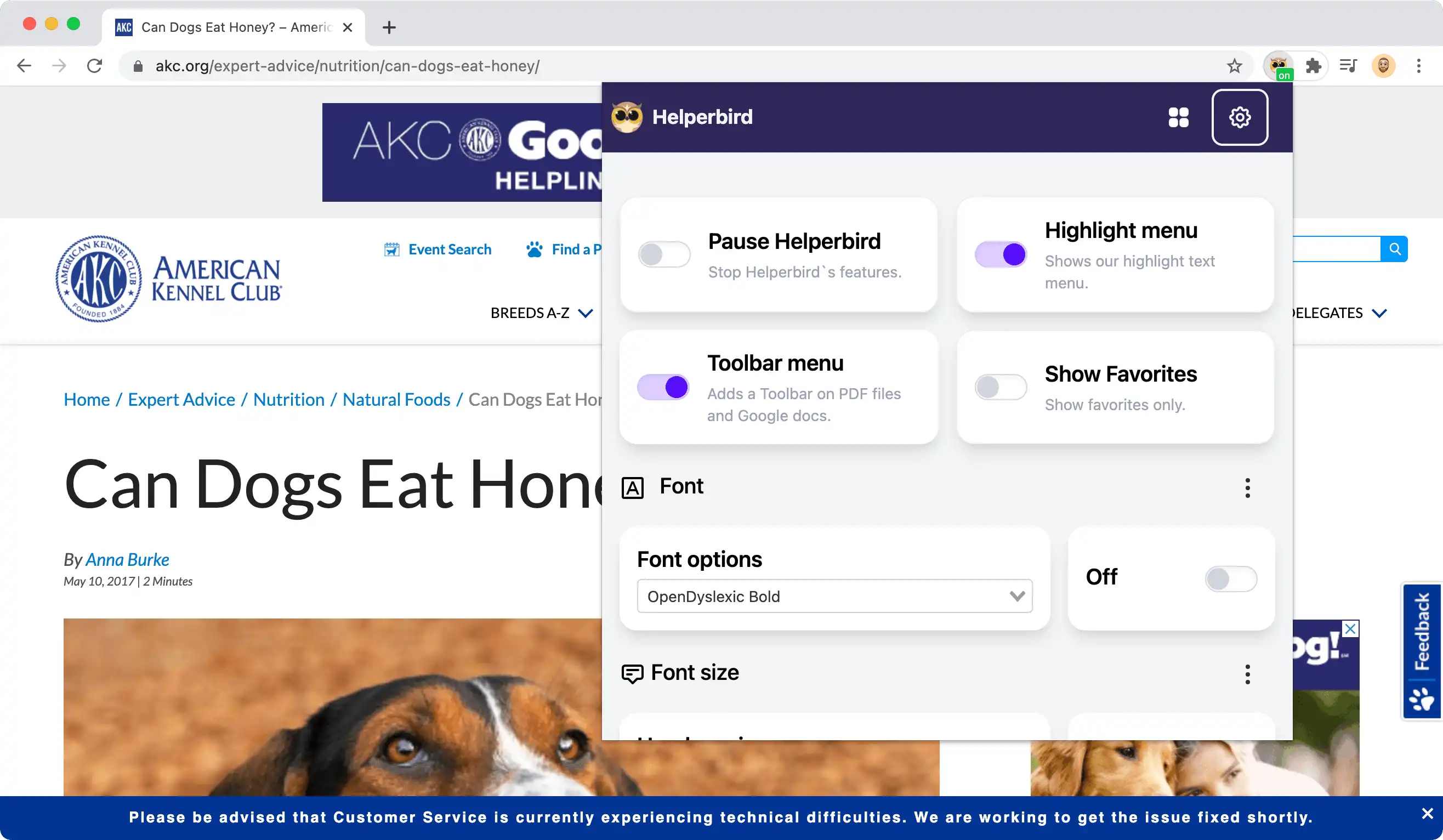 Document editor got a beautiful redesign.
You can export to Google docs files, Word files, Text files & markdown and more.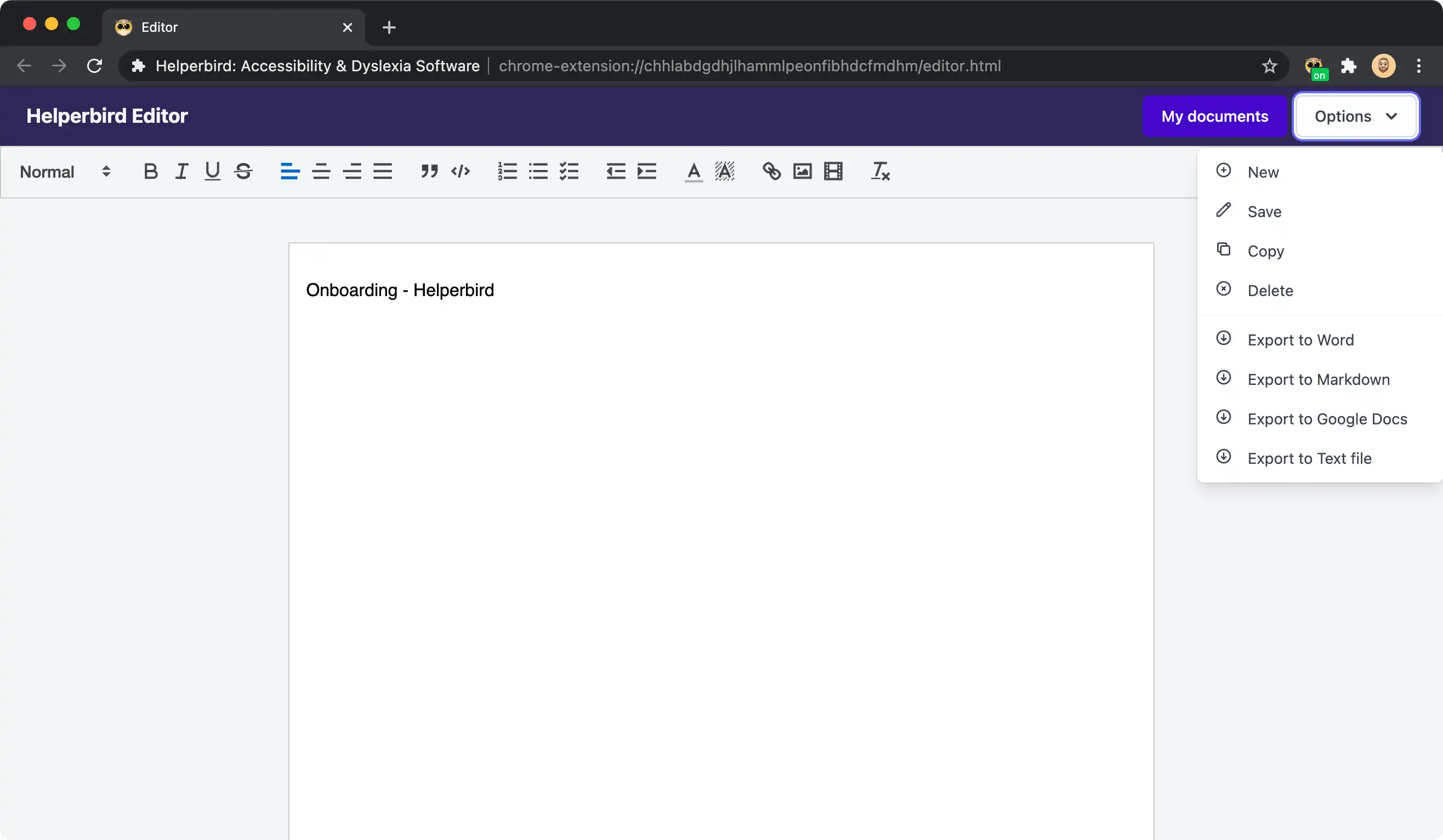 Only show favioute features
After you pin or favioute a feature, you can make sure the rest are hidden.
Leave notes anywhere on the web.
We have a smaller update coming
This will be silent but it touches up a few little things.
Coming in our next update.
Word production, highlight text as you do text to speech and iPad support.