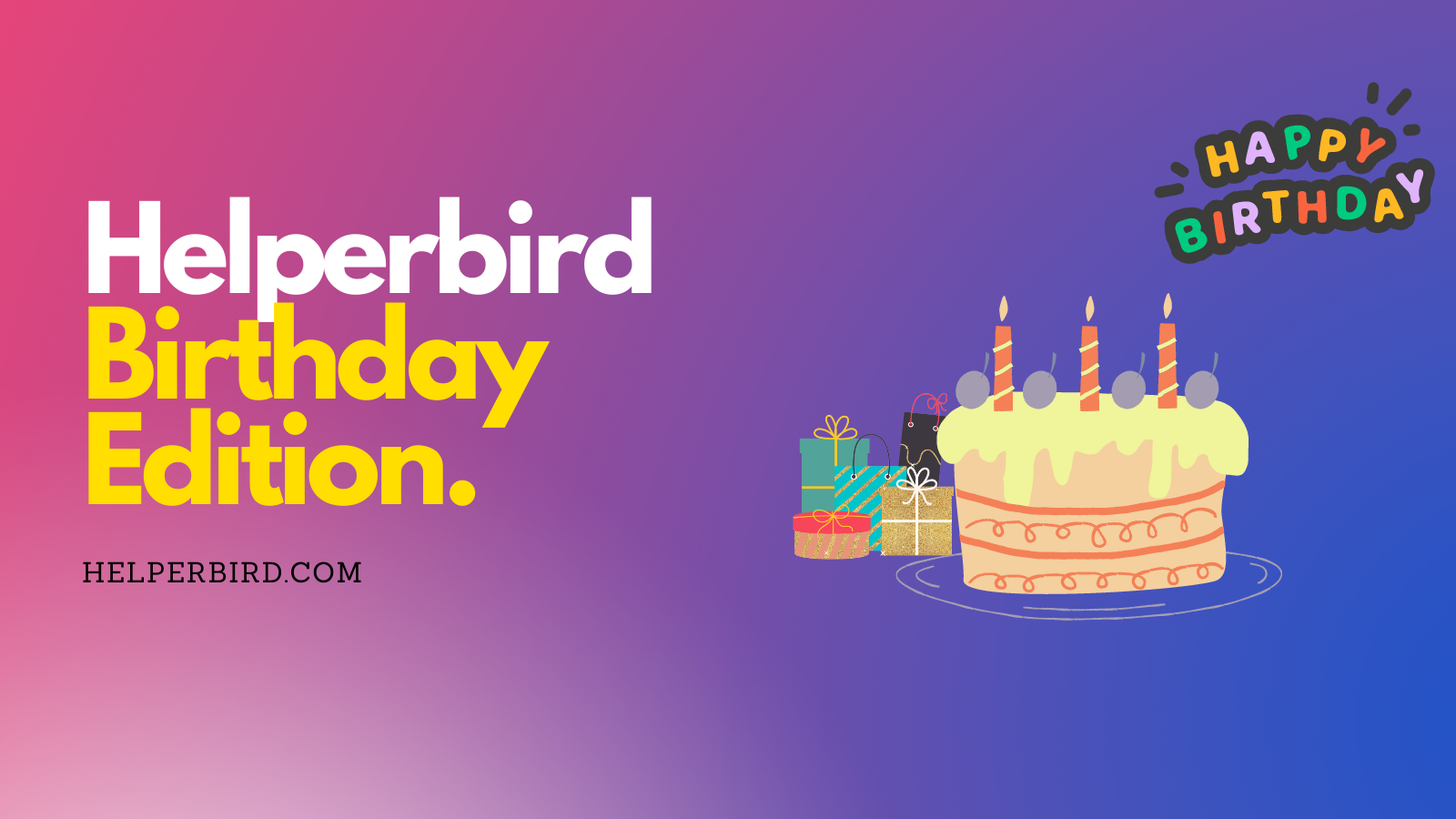 Helperbird

Performance edition 🎂
We are excited to announce the next update of Helperbird, which includes several new features, improvements, and bug fixes. We've been working hard to make Helperbird even better and we hope you enjoy the changes.
New features
Quick Action Customization
You can now add any feature to the quick action area for easy access. You can also remove features and toggle them on and off as needed. No more scrolling to find what you need!
Saturation support
We've added page saturation support to help those with color blindness adjust color levels on a page for better visibility.
Improvements
Video Guides
We've added links to our video guides to make it easier for you to get started with Helperbird and learn about its features.
Google Docs Link
We've added a Google Docs link to the addon, so you can access all of our documentation in one place.
Redesigned Reading Mode
Our Reading Mode has been redesigned for a better user experience.
New Color Pickers
We've added new color pickers to make it easier for you to select the colors you want.
Added Colors Next to Each Card
We've added colors next to each card to make it easier to see which cards have which colors.
Bug Fixes
Text to Speech Voices
Text to speech voices are now loaded correctly.
Immersive Reader Failed to Load
The issue with the immersive reader failing to load has been fixed.
Edge Login
We've added a guide on how to log in to Helperbird on Edge.
Conclusion
We hope you enjoy the new features and improvements in this update of Helperbird, as well as the bug fixes. As always, if you have any feedback or suggestions, please don't hesitate to reach out to our support team. Thank you for using Helperbird!