Helperbird:
Robin 🪺
Making the web accessible to your needs is now easier with Helperbird: Robin
If you have opened a Helperbird recently, you may have noticed that all the features you love, plus a few new ones, are wrapped up in a fresh look.
The new UI is part of a foundational update that will enable us to introduce additional features (Like Math's support) to our users, including more improvements the clarity and effectiveness of voice typing and word prediction.
We have also started naming our updates. So, we welcome you to Helperbird: Robin.
What is new in Helperbird: Robin 🪺.
Introducing Speed & Phonics reading
We have been experimenting with a new reading mode for Helperbird, and we are proud to introduce our speed-reading mode with phonics support. The idea of this is you can either select or highlight some text. When you click play, it will show one word at a time. You can have the phonics/syllable of the word at the bottom of the displayed word. You can also change the color of the word and the syllable word. Set the words per minute and the speed.
This is what it looks like.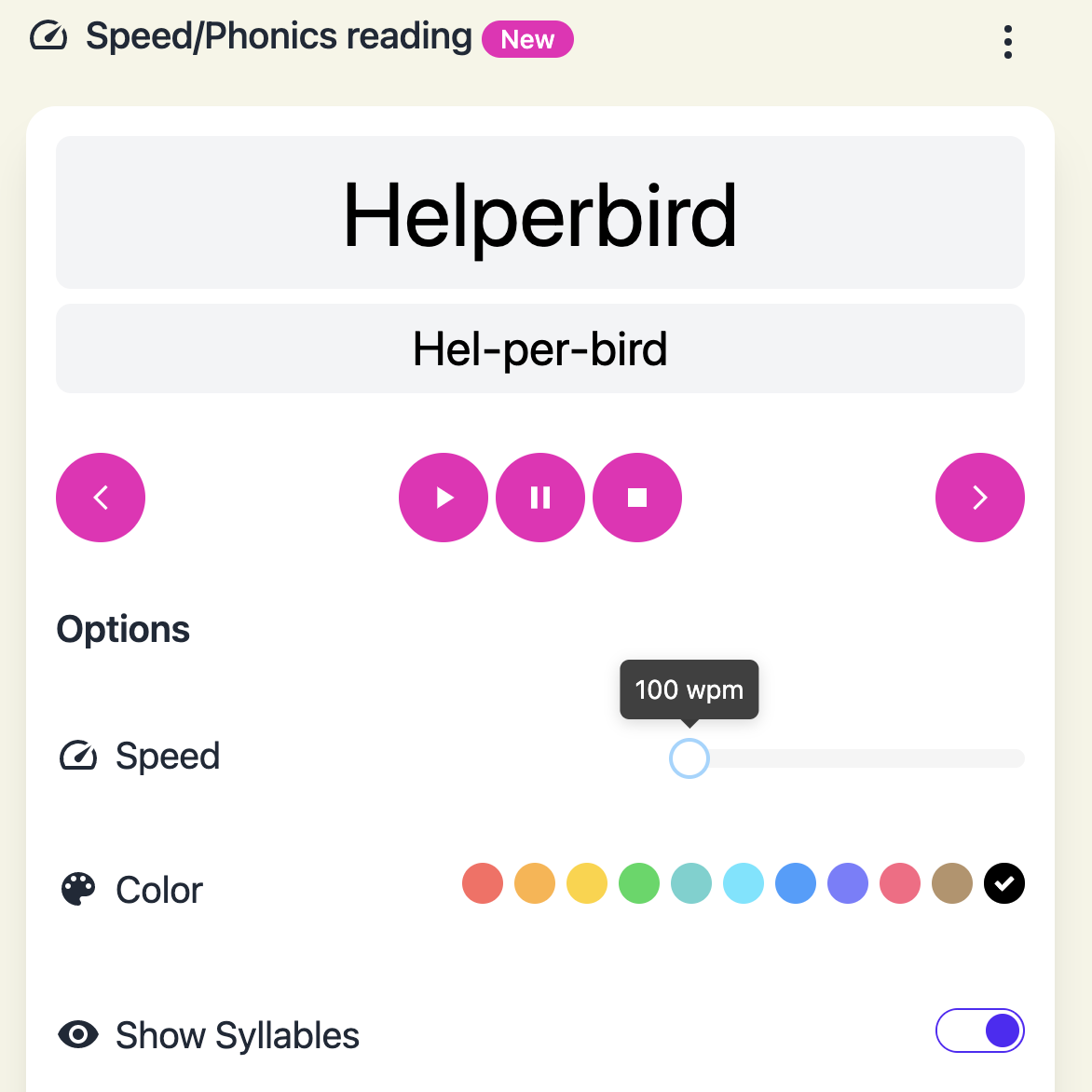 We added smart icons
Now ever feature, has a icon next to it. Making it easier to understand what each feature does.
Helperbird recommends
Here at Helperbird, we believe in choice, some people love iPhones over Androids others love Ford over Volkswagen. That's why we have launched a new page Helperbird recommends. A page of other apps we love or recommend to help you. This page will be updated bi-weekly but has everything from edtech tools, to fun apps. If you would like to recommend an app or tool, email us at [email protected] Click here to see the Helperbird recommends page
Favorites has been overhauled!
Thanks to the feedback on how the favoriting a feature works. We have changed it to, that when you favorite a feature, it will appear first.
A love heart will also appear next to the features to show you it has been favorited.
No more separate lists. Woo.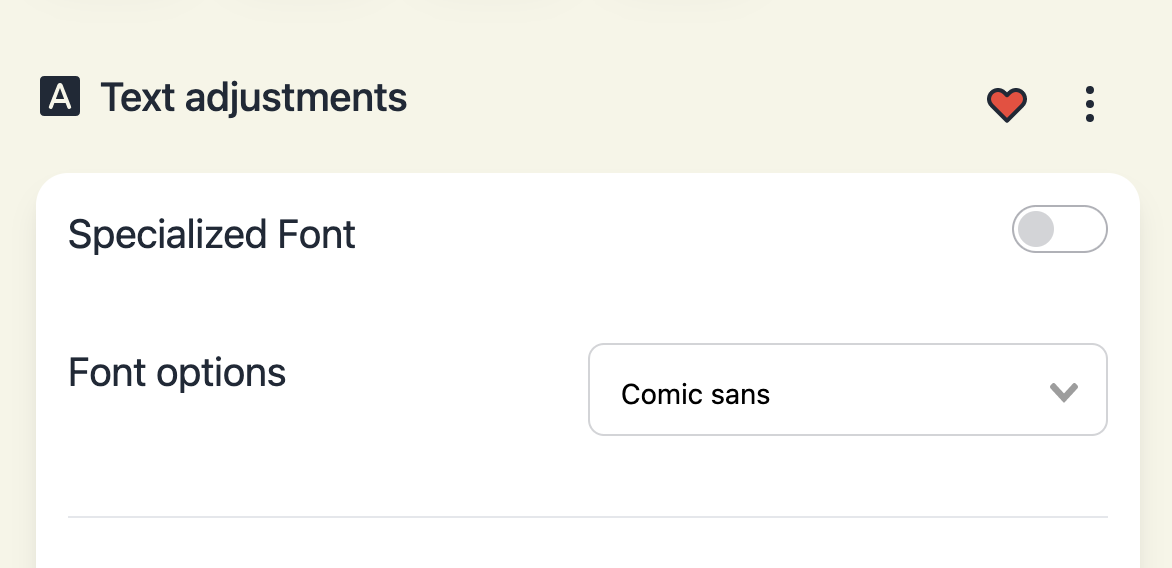 Searching is now smarter
Helperbirds old search was not great. The Helperbird team have overhauled it, you can search for multiple individual features and settings all at once.
Readers & Reader Mode
One the most frequent questions we get is "Do you offer PDF support." The answer is we sure do!
We now introducing the Helperbird Reader card. Quickly access the PDF support, Immersive Reader, Reader Mode, and even more future readers.
Speaking of Reader mode, we have introduced controls for the width of the Reader Mode and even a style or card or no card.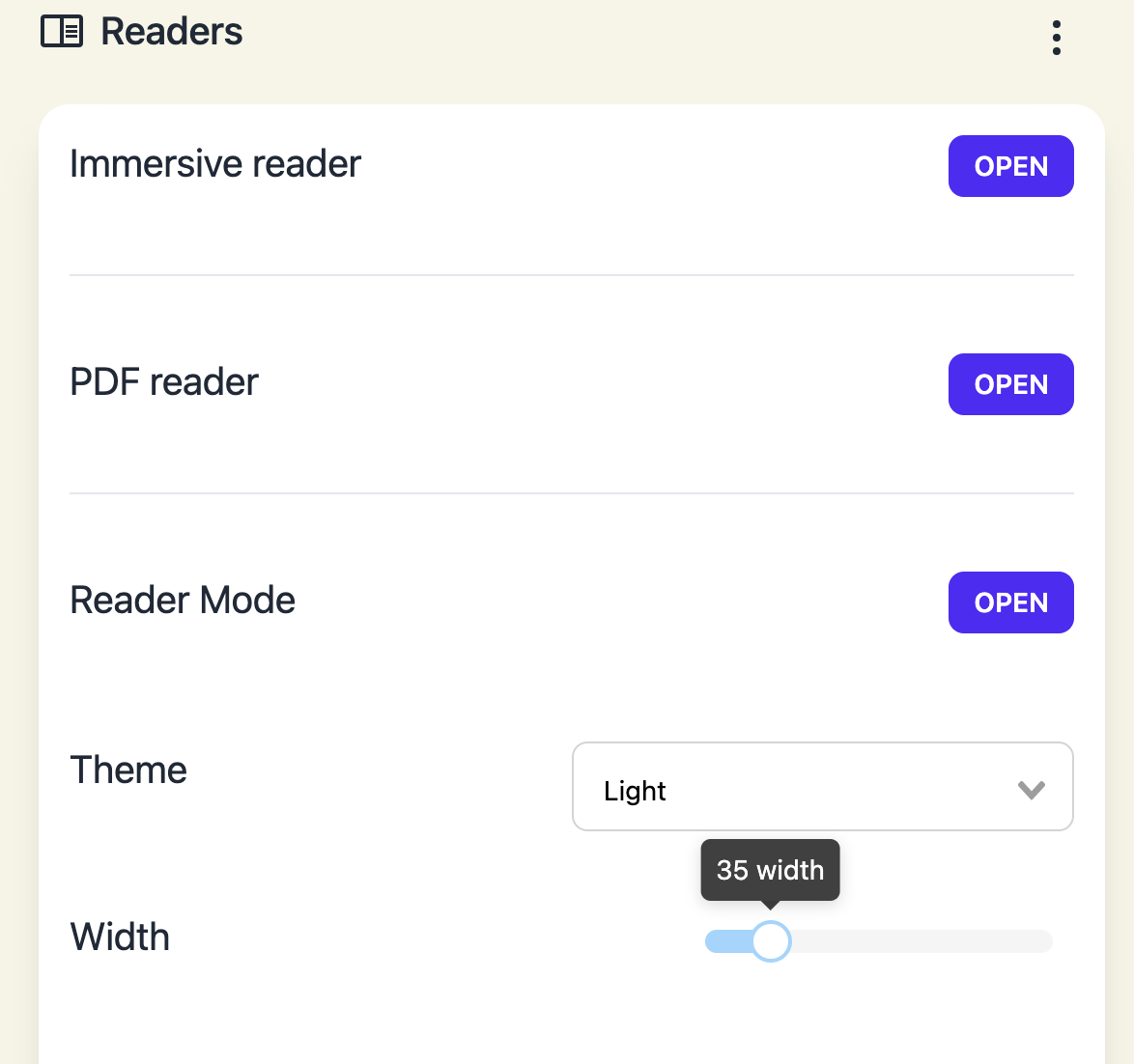 Dyslexia Rulers, Line ruler and reading guide are now one.
These features are similar but different and it caused some confusion on which is best. So, after allot of testing and feedback, we have merged them together with unique style options under a Ruler card.
Also, the Rulers can now follow left to right and up to down.
Do you like this change?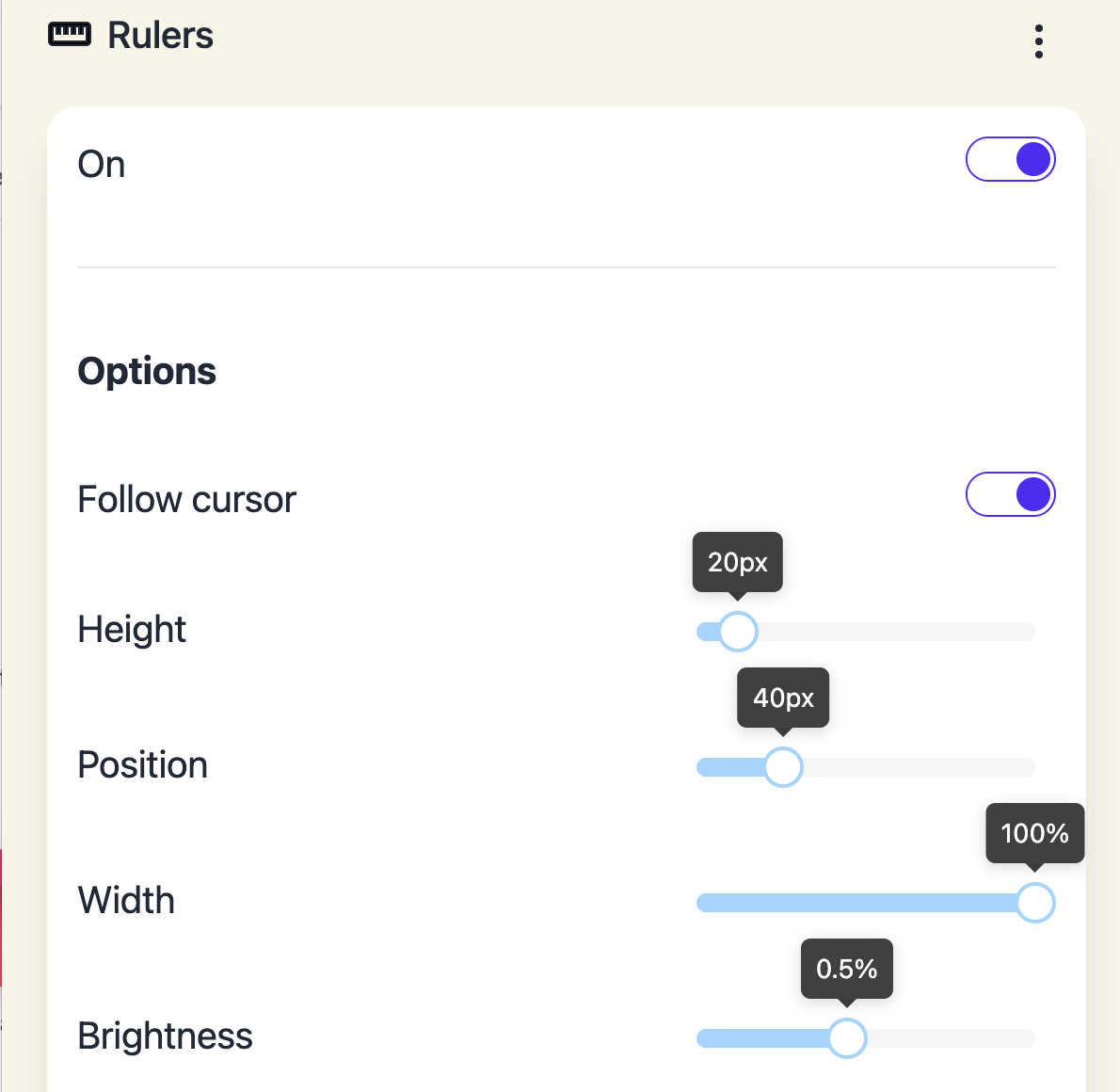 Introducing Accessibility card.
We have grouped the following features under the Accessibility card.
Keyboard shortcuts.
Reduce motion.
Edit website.
Spell check.
Some minor tweaks.
Added a green check next to features that are enabled.
Annotations have been redesigned.
Text to speech last longer then 15 seconds.
You can now edit a website.
We rebuilt our new engine.
You can now change the color of visited links.
You can now add a background color to paragraphs.
Line height works again.
Text size is now adjustable.
Text to speech highlight works again.