Helperbird for Districts
Helperbird Districts gives you more control and more support. Perfect for organizations or schools that are large, complex, or want more support and features.
What you can do with Helperbird for Districts
You get all the top in class features of Helperbird Pro plus these other benefits.
Pro features
Edu gives you all the power and features available to Helperbird Pro users.
Top-notch support

Have a question? We're on it. Jump the line with priority support.

User provisioning and deprovisioning

Automatically provision and deprovision users in Helpebrird through your standardized SAML provider

Custom branding

Put your logo front and center. With custom branding, you're able to customize Helperbird with your own logo.
Customer success
Get access to online trainings and resources to help your team be successful with Helperbird. Plus, teams of 30 or more seats get online and regular training with our customer success managers to help you.
99.9% Uptime SLA

Edu gives you all the power and features available to Helperbird Pro users.
What our Helperbird customers say
Over 500,000 use Helperbird every day. Allowing them to be more accessible and productive on the web.
This is my first google review ever! I have to share that the accessibility and support for independent access for students that Helperbird provides, is a game changer. It is constantly being updated with new features based on feedback and it is extremely user friendly. The ability to customize the settings allows students to have control over their own learning, aligning with Universal Design for Learning. Looking forward to sharing with students and fellow educators on a daily basis. Thanks, Helperbird team!

Kelli Suding

Assistive technology specialist

Love this extension works beautifully overall.

I have been trying to find ways to make my child happy to go to school again, and someone recommended helperbird. She loves helperbird, and she is now much happier about the idea of returning to school. I think this might be a game changer, as they do so much web based schoolwork and research. She says they really understand people with dyslexia
I am an assistive technology consultant for 30 school districts. I am adding Helperbird to the list of reading resources that I have available.

Have an amazing collection of assistive tools that have benefits for everyone. For me, the combination of Microsoft's Immersive Reader and Apple's reading machine voice (US Alex) makes Helperbird my first choice for processing web content.

Jim Sprialis

Assistive technology specialist

I purchased this for my daughter who has been having a lot of difficulty accessing the online work set remotely by her teachers during our National Lockdown because of Covid-19. Her dyslexia was really hindering her ability to complete tasks and keep up which in turn led to increased anxiety levels...a really horrid place to be in during a global pandemic! Helper bird has been a vast help and I fully recommend it and wish more schools knew about it. Thank You Helper Bird.

Michelle Howard-Price

Assistive technology specialist
I found this extension on a whim to help myself. Suffering with post concussion syndrome symptoms and working remotely is really hard! This extension basically saved my job. It gave me back productivity and the ability to read the screen. This extension has so many neat features I never even knew I needed. I love this and you will too! You don't need to be dyslexic or have dyslexia for this extension to benefit you. Do yourself a giant favor and get it! I highly recommend it!

Making such an useful tool, replying to every single comment or review and giving support to people's issues as soon as possible?? Carefully, he is a hero.

A truly great extension! We installed this on all of our 200 Chromebooks across the 3 special schools i work in and it has greatly helped our students use technology to learn. It not only helps our dyslexic learners, but also our autistic and ADHD students by helping remove distractions and making the web a more accessible place. Support is fast and efficient, and updates are very regular with new features constantly being added!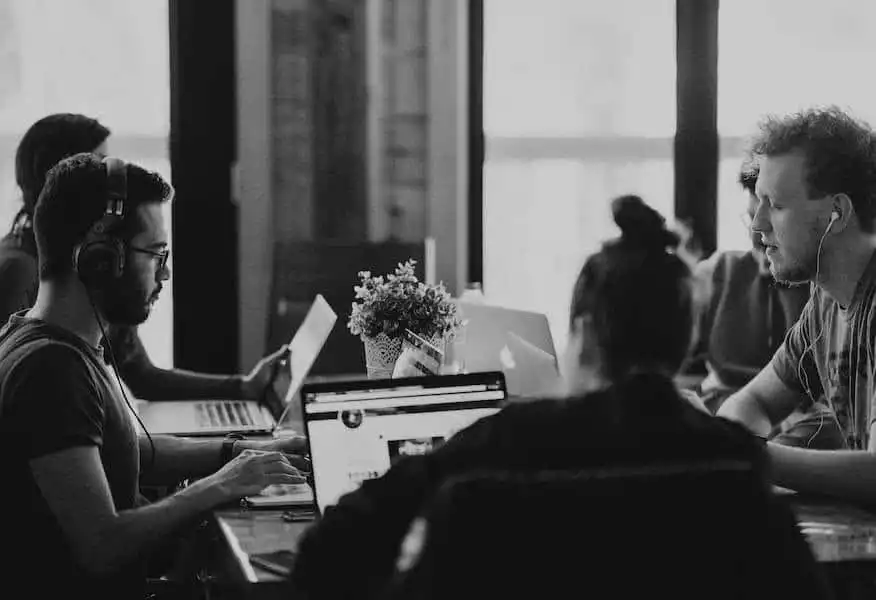 Helperbird Metrics
We help change people's lives from in the work place, school, researchers and everyone in between.
Helperbird is built to help students, but it has grown to allow everyone to be more productive and accessible.
350K+Users around the world using Helperbird each month.
170+Countries around the globe.
4.8+out of 5, the average review score of Helperbird.
Frequently asked questions
Can't find the answer you're looking for? Reach out to our customer support team.
What is Helperbird?

With a delightfully intuitive and easy-to-use design, Helperbird is your all-in-one extension that provides personalized support to make web pages, PDFs and documents more accessible and productive to your needs. It's designed to help everyone with the web in a way that suits their abilities learning styles and lifestyle.

Do you offer discounts?

Yes. When you pay for a year upfront, you'll get two months free. We also offer discounts for students.

How do I login

We use the email your logged into Google Chrome or your browser. Suppose you need to update your email. Just contact us.

Do you accept purchase orders?

Yes we do. You can either contact support or visit our purchase orders page

Do I need a student email for the student pricing?

Yes, we are doing the honour system here. We will follow up to ask for confirmation you are a student.

Is Helperbird Free?

Yes. We give you the basic features for free. Those features will always be free. We have a Pro version, which helps support the development of Helperbird and the costs with the Pro features. We keep our prices as low as possible, which lower than others. If you have any questions I would love to answer them.

Can we cancel at any time?

There's no minimum contract for Helperbird — cancel at any time without penalty or hassle.. To cancel, open up the app, go to the subscription option, and click cancel.

Why are we charging for this?

The $6.99 per month is to support the cost of the development of new and upcoming features. We also do a yearly subscription for $60.00 as this is a one-person team.

What browsers does Helperbird run on?

Currently Google Chrome, Mozilla Firefox and Edge. Coming soon on macOS Safari extension and iPad.

I have a suggestion!

Excellent I would love to hear about it! Email [email protected] with your suggestion.

Does Helperbird and OpenDyslexic work on Google Docs?

Yes! Google Docs currently doesn't support some fonts like OpenDyslexic. So we built CSS and support for these fonts.

What if I have more questions?

We'd be happy to answer them.