Read. Write.
Unlock your full potential
Helperbird is your all in one extension solution for your accessibility and productivity needs.

Providing you with dyslexia support, annotations, natural voices, immersive reader, text to speech, overlays, dyslexia ruler, dictation, reader mode, annotations, word prediction and more.
Rated 5 stars by over 500,000 people.
TRUSTED BY OVER 500,000 FORWARD-THINKING USERS





Helperbird is the Complete Toolkit for accessibility on the web
Helperbird is your all in one browser extension for making writing and reading on the web — and much more 🦉
Reading, writing & dyslexia support
Features that make reading and writing on the web easier and more accessible. From changing colors to adding overlays, natural voices to immersive reader and OCR you can now customize your experience to your needs.
Every popular fonts are included along with PDF support and 28 other features.
Allowing all users to unlock their full potential.
This extension is amazing and has helped improve my productivity robert has also been a very nice person to deal with when I have issues the live chat feature is amazing and quick for a response it's a really great Chrome extension that helps a lot way worth the money I pay per month and is also just great to support great people making accessibility tools
Increase Productivity
From annotate any website you visit, immersive reader, speech to text, Reader Mode, removing ads and 20 other features.
Helperbird users make getting work done quicker and easier on the web.
Integrations
Helperbird works on your favorite platforms. From every website you visit, to your favorite apps, Helperbird is integrated with all of them.
Features at glance
Some of Helperbirds popular features at glance. We have over 39 features. Helperbird is more than just a accessibility tool — it's a better way to be more productive. Users that switch to Helperbird are more productive and better organized thanks to our accessibility features. They're far more efficient than before.
More features
Help users understand,

engage and express themselves
98% of Helperbird users are users for life. From being able to change the web to their own needs, unlocking their full potential, and discovering the power of the web, Helperbird is the best way to get started.
Discover Helperbird Pro
Discover Helperbird Pro for indivials, schools and businesses.
What our Helperbird customers say
Over 500,000 use Helperbird every day. Allowing them to be more accessible and productive on the web.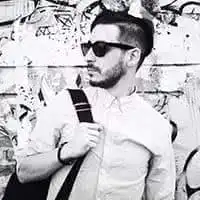 Try Helperbird for Free
Discover why over 500,000 users love Helperbird and its over 28+ features.