Text Features

| Text features | Included |
| --- | --- |
| Font changer | true |
| Dyslexia fonts | true |
| Magnifier | true |
| Word spacing | true |
| Line height | false |
| Letter spacing | false |
| Font size | false |
| Paragraph width | false |
| Text align | false |
Content features

| Content features | Included |
| --- | --- |
| Reader mode | true |
| Immersive Reader by Microsoft | true |
| Picture Dictionary | true |
| Screenshot tools | true |
| Printing tools | true |
| Translation | true |
| Annotations | false |
| Summarize page | false |
| Text analyze | false |
| Highlight paragraphs | false |
| Volume control | false |
| Extract text from images (OCR) | false |
Display features

| Display features | Included |
| --- | --- |
| Emphasize Links | true |
| Color blindess tools | true |
| Dyslexia ruler | false |
| Reading guide | false |
| Overlay | false |
| High contrast | false |
| Hide images | false |
| Reading guide | false |
| Line focus | false |
| Coginitive load | false |
Navigation Features

| Navigation features | Included |
| --- | --- |
| Highlighter | false |
| Text to speech | true |
| Text to speech options | false |
| 14 voices | false |
| Speech to text | false |
| Word prediction | false |
| Cursor options | false |
| Auto scrolling | false |
Color features

| Color features | Included |
| --- | --- |
| Highlight colors | true |
| Font colors | false |
| Background colors | false |
| Link colors | false |
Other features

| Other features | Included |
| --- | --- |
| Sync settings & styles | true |
| Themes | true |
| Google Docs support | true |
| Word support | true |
Helperbird apps

| Helperbird apps | Included |
| --- | --- |
| Google Docs addon | false |
| Dictionary app | false |
| Annotations / Sticky notes | false |
| Document Editor | false |
| PDF support | false |
| Reading list | false |
| Google Slides Addon | false |
Bonus features

| Bonus features | Included |
| --- | --- |
| Unlmitied | false |
| Premium support | false |
Coming soon

| Coming soon | Included |
| --- | --- |
| iPad | false |
Text Features

| Text features | Included |
| --- | --- |
| Font changer | true |
| Dyslexia fonts | true |
| Magnifier | true |
| Word spacing | true |
| Line height | true |
| Letter spacing | true |
| Font size | true |
| Paragraph width | true |
| Text align | true |
Content features

| Content features | Included |
| --- | --- |
| Reader mode | true |
| Immersive Reader by Microsoft | true |
| Picture Dictionary | true |
| Screenshot tools | true |
| Printing tools | true |
| Translation | true |
| Annotations | true |
| Summarize page | true |
| Text analyze | true |
| Highlight paragraphs | true |
| Volume control | true |
| Extract text from images (OCR) | true |
Display features

| Display features | Included |
| --- | --- |
| Emphasize Links | true |
| Color blindess tools | true |
| Dyslexia ruler | true |
| Reading guide | true |
| Overlay | true |
| High contrast | true |
| Hide images | true |
| Reading guide | true |
| Line focus | true |
| Coginitive load | true |
Navigation Features

| Navigation features | Included |
| --- | --- |
| Highlighter | true |
| Text to speech | true |
| Text to speech options | true |
| 14 voices | true |
| Speech to text | true |
| Word prediction | true |
| Cursor options | true |
| Auto scrolling | true |
Color features

| Color features | Included |
| --- | --- |
| Highlight colors | true |
| Font colors | true |
| Background colors | true |
| Link colors | true |
Other features

| Other features | Included |
| --- | --- |
| Sync settings & styles | true |
| Themes | true |
| Google Docs support | true |
| Word support | true |
Helperbird apps

| Helperbird apps | Included |
| --- | --- |
| Google Docs addon | true |
| Dictionary app | true |
| Annotations / Sticky notes | true |
| Document Editor | true |
| PDF support | true |
| Reading list | true |
| Google Slides Addon | true |
Bonus features

| Bonus features | Included |
| --- | --- |
| Unlmitied | true |
| Premium support | true |
Coming soon

| Coming soon | Included |
| --- | --- |
| iPad | true |
Text Features

| Text features | Included |
| --- | --- |
| Font changer | true |
| Dyslexia fonts | true |
| Magnifier | true |
| Word spacing | true |
| Line height | true |
| Letter spacing | true |
| Font size | true |
| Paragraph width | true |
| Text align | true |
Content features

| Content features | Included |
| --- | --- |
| Reader mode | true |
| Immersive Reader by Microsoft | true |
| Picture Dictionary | true |
| Screenshot tools | true |
| Printing tools | true |
| Translation | true |
| Annotations | true |
| Summarize page | true |
| Text analyze | true |
| Highlight paragraphs | true |
| Volume control | true |
| Extract text from images (OCR) | true |
Display features

| Display features | Included |
| --- | --- |
| Emphasize Links | true |
| Color blindess tools | true |
| Dyslexia ruler | true |
| Reading guide | true |
| Overlay | true |
| High contrast | true |
| Hide images | true |
| Reading guide | true |
| Line focus | true |
| Coginitive load | true |
Navigation Features

| Navigation features | Included |
| --- | --- |
| Highlighter | true |
| Text to speech | true |
| Text to speech options | true |
| 14 voices | true |
| Speech to text | true |
| Word prediction | true |
| Cursor options | true |
| Auto scrolling | true |
Color features

| Color features | Included |
| --- | --- |
| Highlight colors | true |
| Font colors | true |
| Background colors | true |
| Link colors | true |
Other features

| Other features | Included |
| --- | --- |
| Sync settings & styles | true |
| Themes | true |
| Google Docs support | true |
| Word support | true |
Helperbird apps

| Helperbird apps | Included |
| --- | --- |
| Google Docs addon | true |
| Dictionary app | true |
| Annotations / Sticky notes | true |
| Document Editor | true |
| PDF support | true |
| Reading list | true |
| Google Slides Addon | true |
Bonus features

| Bonus features | Included |
| --- | --- |
| Unlmitied | true |
| Premium support | true |
Coming soon

| Coming soon | Included |
| --- | --- |
| iPad | true |
Pricing plan comparison

Feature by

Plans

Free
Pro
Business & Schools
Pricing
Text Features
Font changer

true

true

true

Dyslexia fonts

true

true

true

Magnifier

true

true

true

Word spacing

true

true

true

Line height

false

false

true

Letter spacing

false

false

true

Font size

false

false

true

Paragraph width

false

false

true

Text align

false

false

true

Content features
Reader mode

true

true

true

Immersive Reader by Microsoft

true

true

true

Picture Dictionary

true

true

true

Screenshot tools

true

true

true

Printing tools

true

true

true

Translation

true

true

true

Annotations

false

false

true

Summarize page

false

false

true

Text analyze

false

false

true

Highlight paragraphs

false

false

true

Volume control

false

false

true

Extract text from images (OCR)

false

false

true

Display features
Emphasize Links

true

true

true

Color blindess tools

true

true

true

Dyslexia ruler

false

false

true

Reading guide

false

false

true

Overlay

false

false

true

High contrast

false

false

true

Hide images

false

false

true

Reading guide

false

false

true

Line focus

false

false

true

Coginitive load

false

false

true

Navigation features
Highlighter

false

false

true

Text to speech

true

true

true

Text to speech options

false

false

true

14 voices

false

false

true

Speech to text

false

false

true

Word prediction

false

false

true

Cursor options

false

false

true

Auto scrolling

false

false

true

Color features
Highlight colors

true

true

true

Font colors

false

false

true

Background colors

false

false

true

Link colors

false

false

true

Other features
Sync settings & styles

true

true

true

Themes

true

true

true

Google Docs support

true

true

true

Word support

true

true

true

Helperbird apps
Google Docs addon

false

false

true

Dictionary app

false

false

true

Annotations / Sticky notes

false

false

true

Document Editor

false

false

true

PDF support

false

false

true

Reading list

false

false

true

Google Slides Addon

false

false

true

Bonus
Unlmitied

false

false

true

Premium support

false

false

true

Coming soon
iPad

false

false

true

Choose your plan
Download
Buy Helperbird Pro
Buy Helperbird Unlimited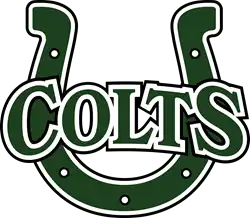 Helperbird
for Districts or Enterprise
For organizations or districts that need additional security, control, and support. Get configurable member settings, personalized support, and more.
Contact sales
Frequently asked questions
What is Accessibility checker?

Discover accessibility issues without having to open the browser's console. See logs in a toast notification format and find out issues you didn't know existed.

How do I activate my subscription?

We use the email your logged into Google Chrome or your browser with. If you used a different email then your billing. Just contact us.

How do I login ?

We use the email your logged into Google Chrome or your browser. Suppose you need to update your email. Just contact us.

Do I need a student email for the student pricing

Yes, we are doing the honour system here. We will follow up to ask for confirmation you are a student.

Can we cancel at any time?

There's no minimum contract for Helperbird — cancel at any time without penalty or hassle. If you prepaid for a year, we'll refund any unused months. To cancel, open up the app, go to the subscription option, and click cancel.

Why are we charging for this?

The $6.99 per month is to support the cost of the development of new and upcoming features. We also do a yearly subscription for $60.00 as this is a one-person team.

What browsers does Helperbird run on?

Currently Google Chrome, Mozilla Firefox and Edge. Coming soon on macOS Safari extension and iPad.

I have a suggestion!

Excellent I would love to hear about it! Email [email protected] with your suggestion.

Does Helperbird and OpenDyslexic work on Google Docs?

Yes! Google Docs currently doesn't support some fonts like OpenDyslexic. So we built CSS and support for these fonts.

What if I have more questions?

We'd be happy to answer them.
Students get Helperbird Pro for $40 yearly Big news! Students get Helperbird Pro for $40 yearly