Change font sizes on any website
Helperbird lets you change the font text size, font type, font color and background color on a page. Sync across every browser.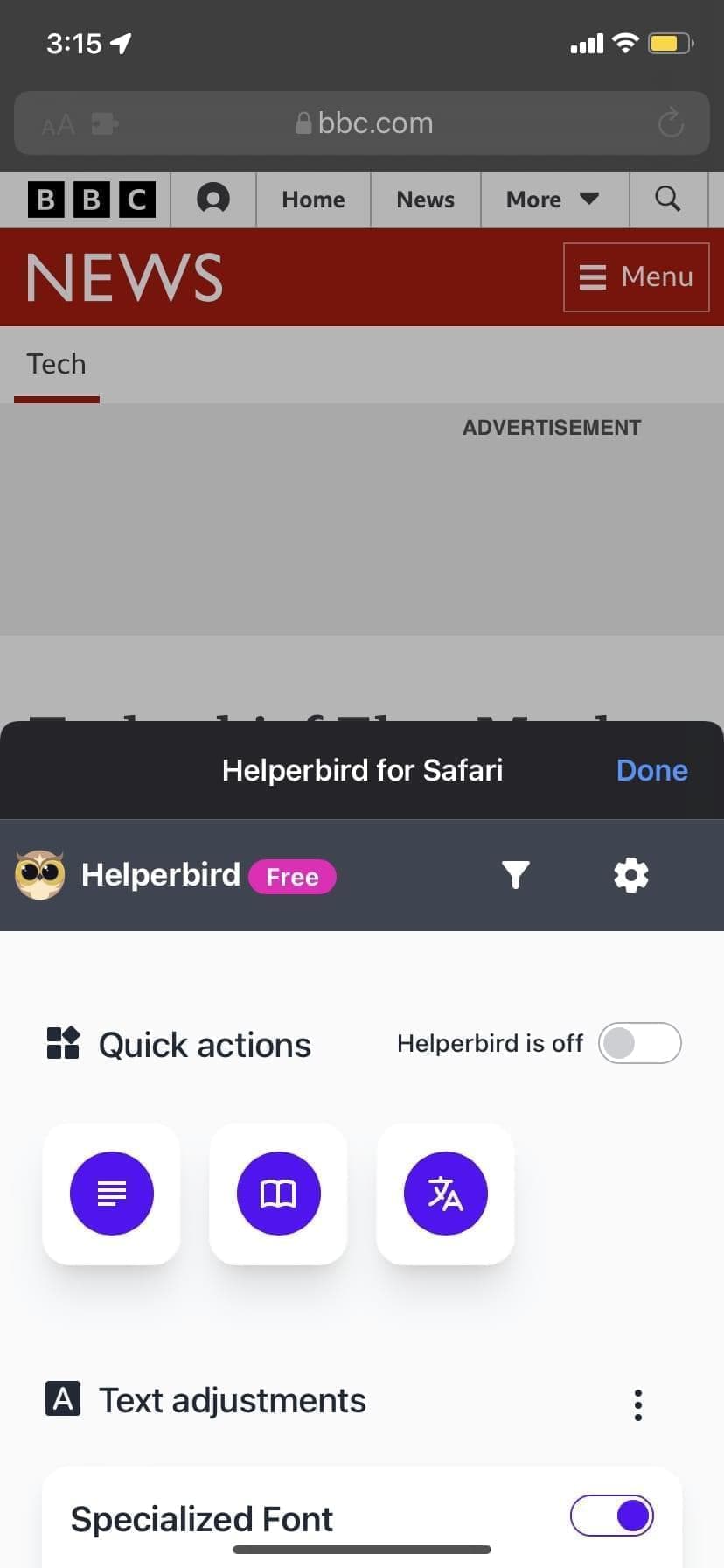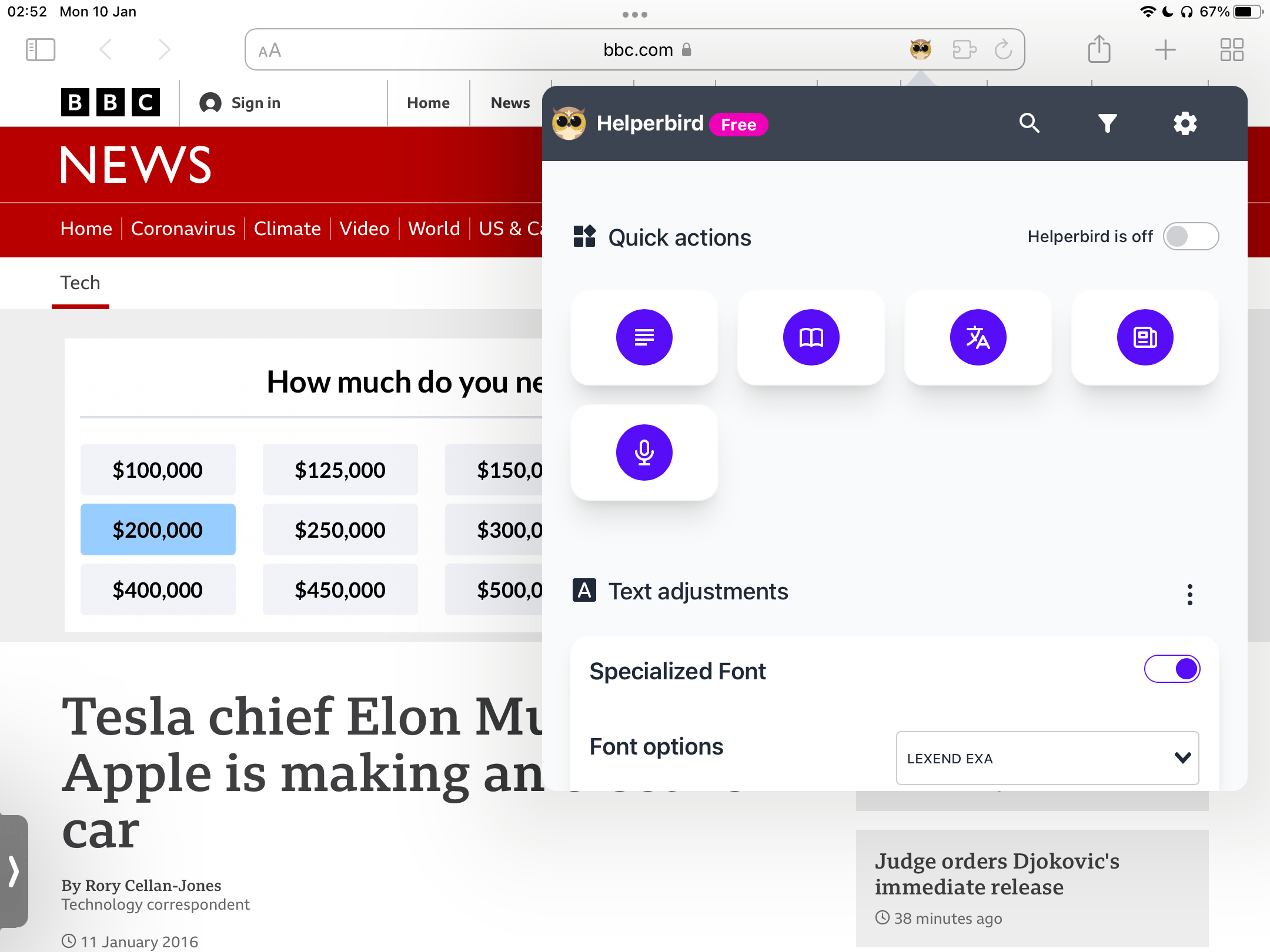 Intro
Helperbirds Bookmark Manager that helps with Organization, Syncing across browsers and platforms..
Features
Capture ideas and inspiration bookmarks.
Sync Searches and Bookmarks Cross Browsers.
Delete and edit bookmarks.
Manage everything from big projects to personal bookmarks.